To create a quiz using Ngage.ai,
1. Log In to the application.
2. Click on the event in which you want to host the Quiz, or you can create a new event from scratch.
3. Click on live polls tab.
4. Click on create poll button and choose Quiz.
5. Enter the following details displayed on screen.
Give the name of the Quiz.

Enter the first question given as 'Q1'

Mark the correct answers

Check the leaderboard box if you want the leaderboard to be activated.
6. Click on "Add Question" button to add more questions as per requirement.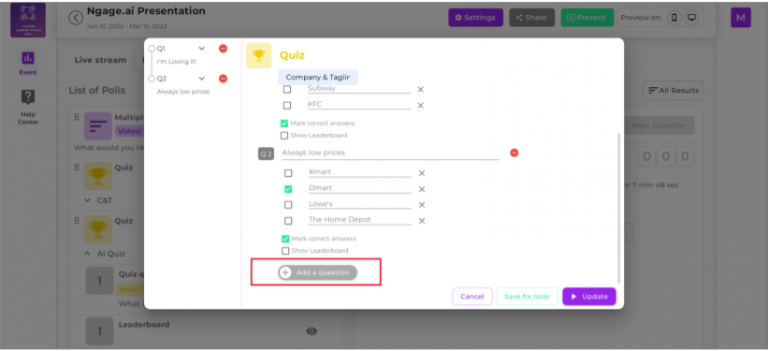 7. All your questions will be visible on the right side panel. The admin can cross check the same.
8. Click on Start to activate the quiz. 'Save for later' option will save the quiz which can be activated later.
Thus you have created the quiz using Ngage.ai.