Following are the steps to integrate your zoom with Ngage.ai.
Click on New Event Button to create a new Event.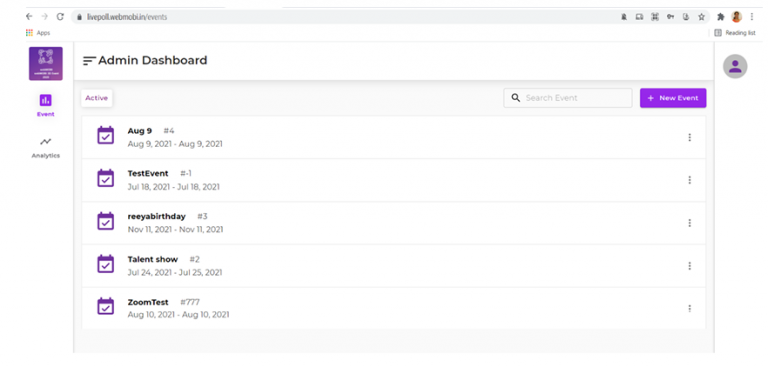 Schedule an Event by giving necessary info like Event name, Event code and Date and then press Schedule Event. Event will be successfully created.
Now click on the Event Created and go to Event Settings at Top Right corner.
5. Go to Video Settings under Event settings, then click on Sources under Live Video Conference and select ZOOM.
On the resulting page give necessary details like client Id and secret key.
Go to ZOOM JWT Credentials and copy JWT API key and API secret.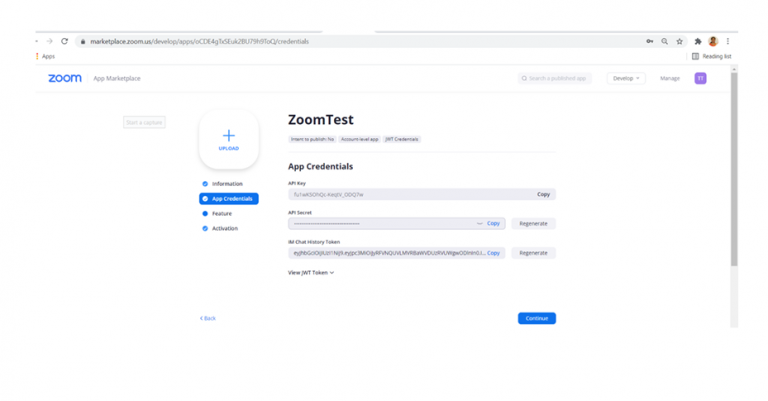 Copy Client ID and client secret from App credentials of ZOOM OAUTH Test
Once you enter all details click save Button. All will be successfully saved into Video settings.
Now go to features and enable Zoom in settings.
11. Go to Events page and click on your Event.
12. Now click on Create Meeting Tab.
You will be redirected to the following page. Click Authorize Button.
14. Click Join Meeting Button.
Share the above Meeting details with other participants and ask them to join. They will be able to join.
16. From Ngage.ai approve the participants.They will be able to join the meeting.
17. Other participants can join from other browser.They will be joined to the zoom meeting.
Notice the no. of participants is 2 in above screenshot.
After the meeting is Done, click End meeting Tab.
19. The meeting will be ended at both ends successfully.