Steps to be Followed:
1. Login to the application.
2. Click on the event in which you want to host the multiple choice poll, or you can create a new event.
3. Click on live polls.
4. Click on create poll button and choose multiple choice poll.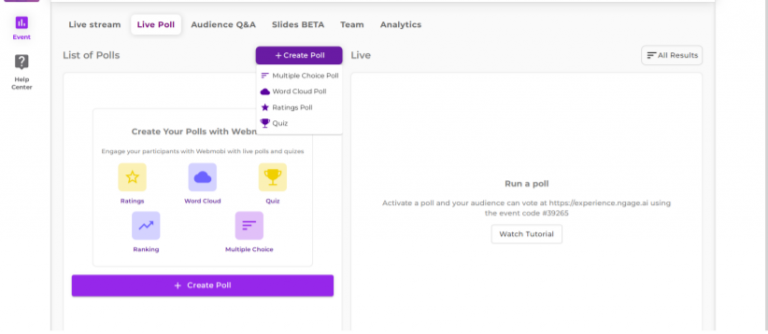 5. Enter the question and options associated with it. Check "Mark correct answers?" to specify the correct option if needed.
6. Click on Start to activate the multiple choice poll. 'Save for later' option will save the poll which can be activated later.
Thus your multiple choice poll is created and you can run it when you want.